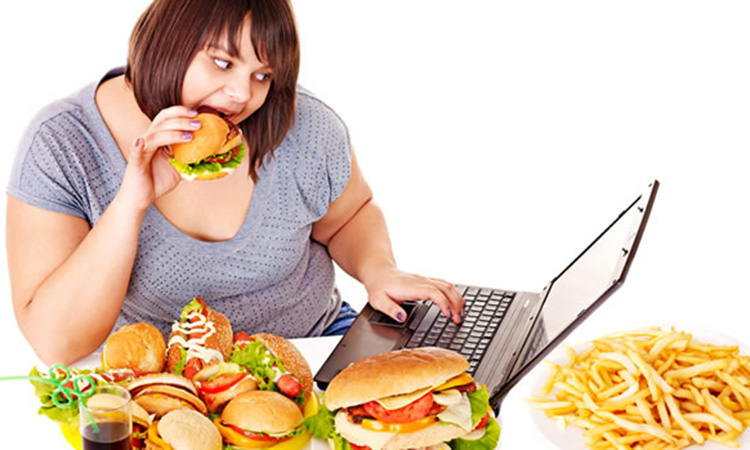 Eating Disorders
Eating disorders are a group of conditions marked by an unhealthy relationship with food. There are three main types of eating disorders:
Anorexia nervosa This is characterized by weight loss often due to excessive dieting and exercise, sometimes to the point of starvation. People with anorexia feel they can never be thin enough and continue to see themselves as "fat" despite extreme weight loss. People with anorexia nervosa have an extreme fear of gaining weight. They often diet and exercise relentlessly, sometimes to the point of starvation. People with anorexia have a distorted body image, think they are overweight when in fact they are underweight. They may count calories obsessively and only allow themselves tiny portions of certain specific foods. When confronted, someone with anorexia will often deny that there's a problem.
Bulimia nervosa The condition is marked by cycles of extreme overeating, known as bingeing, followed by purging or other behaviors to compensate for the overeating. It is also associated with feelings of loss of control about eating. Bulimia nervosa, also known as simply bulimia, is an eating disorder characterized by binge eating followed by purging. This may be done by vomiting or taking laxatives Other efforts to lose weight may include the use of diuretics, stimulants, water fasting, or excessive exercise. Bulimia is frequently associated with other mental disorders such as depression, anxiety, and problems with drugs or alcohol. There is also a higher risk of suicide and self-harm
Binge eating disorder This is characterized by regular episodes of extreme overeating and feelings of loss of control about eating. As with other eating disorders, binge eating is an "expressive disorder"—a disorder that is an expression of deeper psychological problems. People who suffer from binge eating disorder have been found to have higher weight bias internalization, which includes low self-esteem, unhealthy eating patterns, and general body dissatisfaction. Binge eating disorder commonly develops as a result or side effect of depression, as it is common for people to turn to comfort foods when they are feeling down.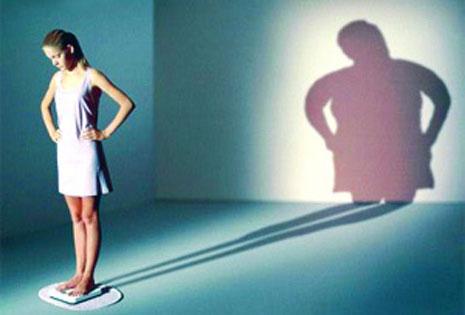 In general, eating disorders tend to develop during the teenage and young adult years, and they are much more common in girls and women. No one knows the precise cause of eating disorders, but they seem to coexist with psychological and medical issues such as low self-esteem, depression, anxiety, trouble coping with emotions, and substance abuse.
For some people, a preoccupation with food becomes a way to gain control over one aspect of their lives. Although it may start out as simply eating a bit more or less than usual, the behavior can spiral out of control and take over the person's life. Eating disorders are a serious medical problem that can have long-term health consequences if left untreated. It's common for people with eating disorders to hide their unhealthy behaviors, so it can be difficult to recognize the signs of an eating disorder, especially early on. Both anorexia and bulimia increase the risk of death.
Treatment can be effective for many eating disorders. Typically, it involves psychological counselling, a proper diet, a normal amount of exercise, and the reduction of efforts to eliminate food. Hospitalization is occasionally needed. Medications may be used to help with some of the associated symptoms.